Inspire the future generation of scientists
The Arduino Science Journal is a mobile application that allows anyone to conduct scientific experiments by measuring the surrounding world with sensors, documenting and comparing data, developing and validating hypotheses, and taking notes.

The app and all learning materials are free, open-source, and available for download for Android and iOS devices.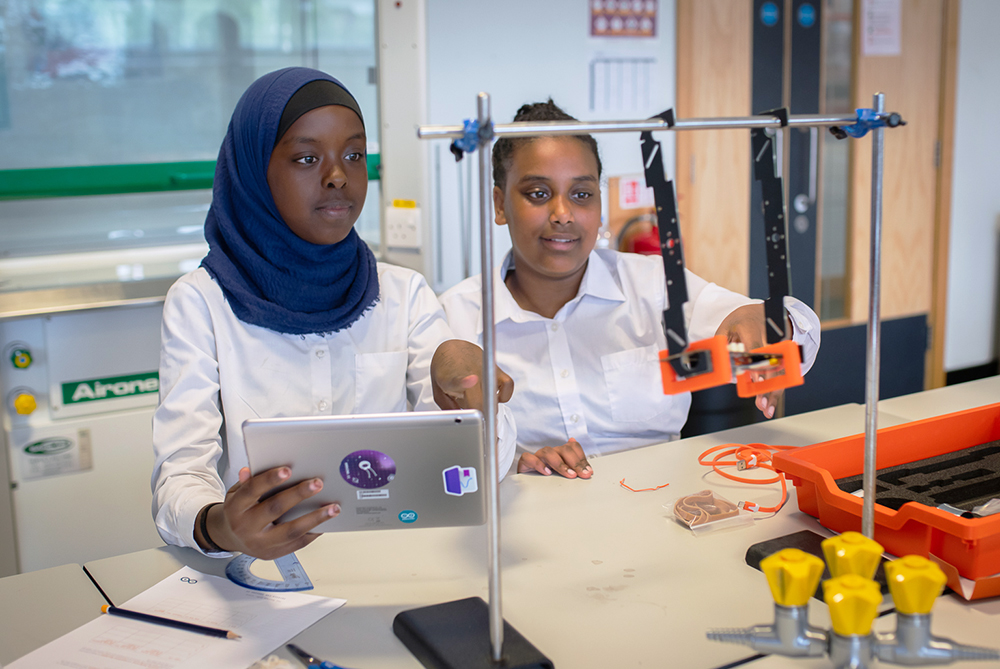 Harness the power of sensors
Easily access the sensors in your mobile device, and use them to measure the world around you! Record properties like light, movement and sound, compare data, and make new discoveries.

Want to measure even more? Connect external sensors and hardware using bluetooth to unlock endless possibilities! The Science Journal is fully compatible with Science Kit, Nano 33 BLE Sense board, and other third party hardware, giving you access to dozens of sensors to choose from.

Students can choose between dozens of hands-on science experiments, designed by education experts.
All experiments are free and cover a range of different areas, such as light, sound, motion and conductivity, and can be used to enrich the learning experience within a variety of subjects such as math, physics, biology and chemistry.


The Science Journal is aligned with UK National Curriculum for Science and the Next Generation Science Standards (NGSS) in the US.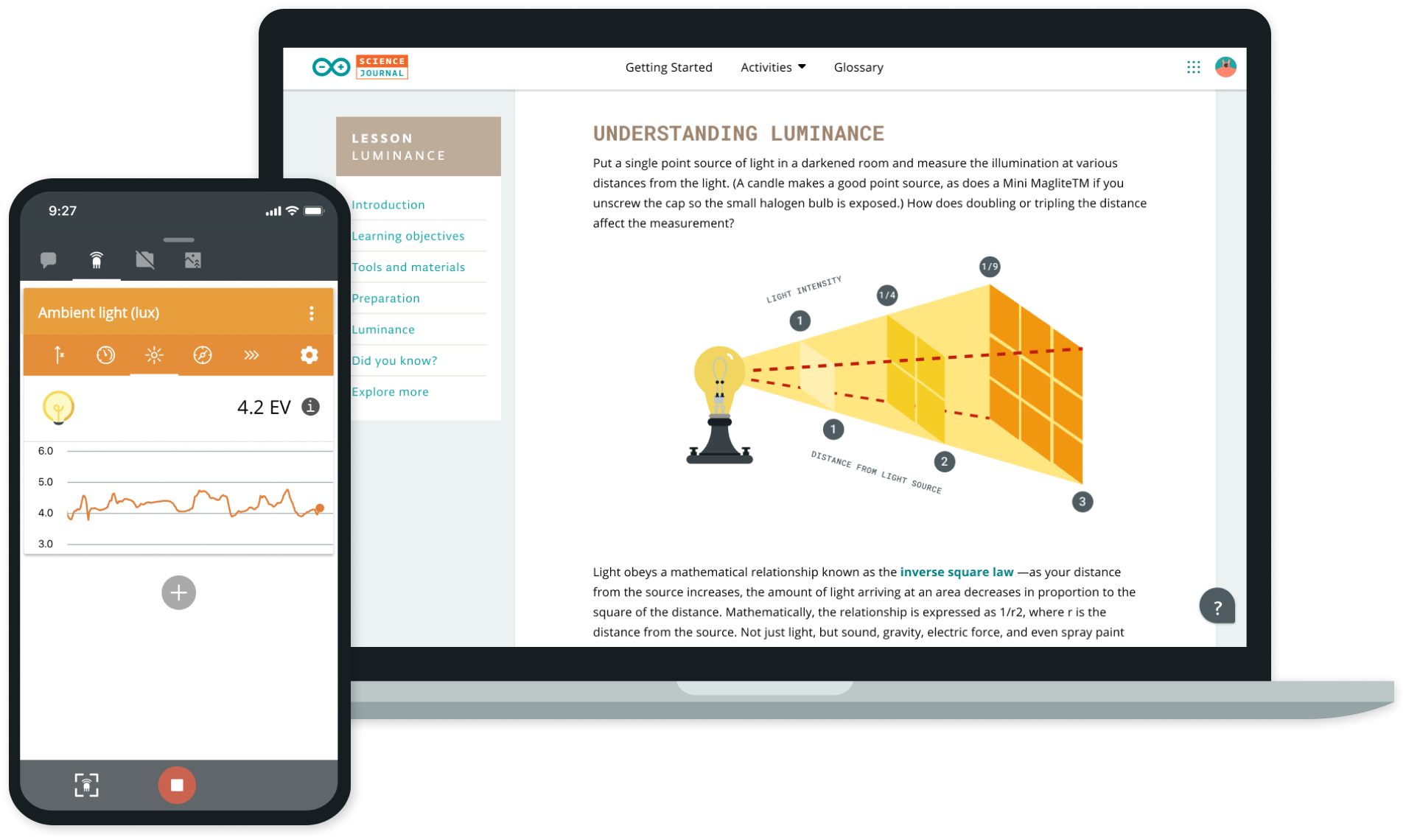 The app allows to record, store, and export data, create graphs, take notes and snap quality photos, helping students document and present their findings like real scientists.

All conducted experiments are stored safely in the cloud, and can be accessed from any device using an Arduino account.
The app runs on Android OS 5 or higher, Chrome OS System supporting Android Apps, and iOS 12 or higher.
What operating system is required?
Frequently asked questions
The Science Journal can support your students in learning the scientific method, as well as recording data and analysing it for further exploration.
The app can be easily incorporated with subjects like Science, Physics, Chemistry, Biology, Maths (data evaluation, statistical analysis) and Engineering design.
What subjects does the app cover?
The list of available sensors can vary depending on your device. Some of the most commonly available sensors are magnetometer, compass, sound intensity and ambient light.
Additional sensors can be connected via bluetooth. For instance, by connecting an Arduino 33 BLE Sense to the app, you can access accelerometer, gyroscope, magnetometer, light sensor and temperature sensor.
Which sensors can I use with the app?
The app is available in 45 languages.


The additional experiments are currently only available in English.
What languages are available?
Copyright © 2020. All rights reserved.
Want to know more about Arduino Education?
Do you need support with our products?
We're here to help, contact us.